Chloe Ann Williamson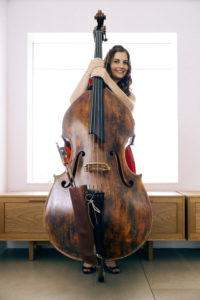 A graduate of the University of Queensland (Master of Philosophy in Music; Bachelor of Music with First Class Honours) and the University of Tasmania (Graduate Certificate in Music Studies), Chloe Ann Williamson maintains an eclectic and successful career, as a freelance bassist and educator. Throughout her studies, Chloe was the recipient of many scholarships and awards including an Australian Postgraduate Award (for students of exceptional research potential), to undertake her master's degree. While completing her undergraduate degree, she was the principal double bass of the Queensland Youth Symphony as well as a member of the Australian Youth Orchestra, and toured internationally several times with them both. In 2009, Chloe spent a month studying in Quebec, Canada at the prestigious music festival Le Domaine Forget, where she participated in masterclasses for François Rabbath and Paul Ellison. Chloe has performed both nationally and internationally with a variety of Australian orchestras including Camerata – Queensland's Chamber Orchestra, Queensland Symphony Orchestra, Queensland Pops Orchestra, Melbourne Symphony Orchestra, Royal Melbourne Philharmonic Orchestra and the Tasmanian Symphony Orchestra. Well-versed in musical theatre, she has also performed as Principal Double Bass for the Brisbane seasons of Dr Zhivago (2011) and The Sound of Music (2016) and was the Deputy Double Bassist for several shows during the Brisbane season of Les Miserables (2015). A keen chamber musician, Chloe manages and performs in Brisbane-based string quartet, Four Strings performing regularly at weddings as well as corporate and private functions. She has also performed as a guest with acclaimed chamber music ensembles Collusion and Southern Cross Soloists as well as at several chamber music festivals, including the Bangalow Festival of Music, Tyalgum Music Festival and the Stradbroke Chamber Music Festival. Chloe's other past festival appearances include Adelaide Festival, Woodford Folk Festival, Lorne Festival of Performing Arts, MONA FOMA, Cygnet Folk Festival, Australasian World Music Expo, Queensland Music Festival, Snowy Mountains Music Festival, Illawarra Folk Festival, Caloundra Music Festival, Manifest Festival and Brisbane Festival. Chloe was a co-recipient of the 2015 and 2016 Queensland Music Award (World) for the songs 'Enfants du Chemin' and 'Nightwatch' which she co-wrote as a former member of the band, MZAZA. Currently, Chloe is pursuing her interest in Argentinian tango music with her ensemble, the Mendoza Tango Quartet. She was the recipient of a 2016 Lord Mayor's Young and Emerging Artist Fellowship and PPCA Grant to enable her to attend Tango for Musicians at Reed College in Portland (OR), USA, as well as undertake further study and research of tango music in Buenos Aires, Argentina. In addition to her hectic performing schedule, Chloe is a passionate educator, teaching at several of Brisbane's private schools as well as regularly tutoring and sitting on the audition panel for the Queensland Youth Orchestras.
Adam Cadell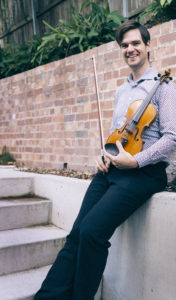 Adam Cadell is a violinist, composer and researcher based in Brisbane. He possesses a PhD in music from the QLD Conservatorium where he is currently Adjunct Research Fellow at the Queensland Conservatorium of Music Research Centre. Cadell has performed in Brisbane, nationally, and internationally in various ensembles including his long-standing experimental instrumentals duo The Scrapes (formed in 2009), with whom he has internationally released three full-length albums and most recently performed at the Dark MOFO Festival in Hobart (2016). As a soloist Adam has performed nationally, and on stages in diverse corners of the globe including the U.S.A, Finland, Ghana and Senegal, giving him a unique, multicultural approach to the violin that embraces various styles from all over the world, mixing it with expressive improvisation, and strong roots in the Western classical tradition. A performance by Cadell takes you from the Sahel region of West Africa, to the frozen lakes of Finland, through Gypsy by-ways, and back to the Australian bush, promising to be an unforgettable experience. His latest album of solo violin music "Bush Songs", a collection of solo violin improvisations based on Australian folk ballads, will be released early in 2017 on Soft Abuse records. Cadell can also perform on the Ghanaian "gonje" and Senegalese "riti" fiddles on request.

Jonny Ng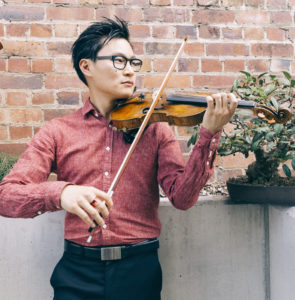 After juggling work life as a pharmacist and musician, Jonny Ng happily hung up his lab coat six years ago to follow his passion for music. He is currently Principal Second Violin and Education Officer of Camerata – Queensland's Chamber Orchestra and has been a core member of the ensemble since 2008, and pianist in Ensemble Entourage for Musica Viva In Schools. A regular feature at festivals, he has performed at the Australian Festival of Chamber Music, 4MBS Festival of Classics, Festival of Tibet, Queensland Music Festival, Brisbane Festival, Woodford Folk Festival, Blues and Roots Festival, Bangalow Music Festival, Restrung Festival, and Crossbows Festival. He has also performed and toured internationally/nationally with The Cat Empire, Katie Noonan, Kate Miller-Heidke, Lior, Naomi Price, The Whitlams, My Fair Lady directed by Julie Andrews, The Lion King, Collusion, Australian Youth Orchestra, and Queensland Youth Symphony (concertmaster, 2006). As a leading educator, Jonny coordinates the String Program and teaches piano at St Margaret's Anglican Girls School, runs a private home studio, is an AMEB examiner, and tutors for Queensland Youth Orchestras.

Raquel Bastos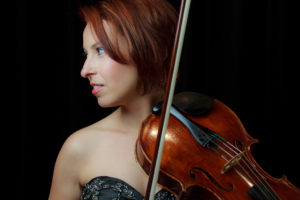 Having graduated from the University of Porto, and subsequently from the University of North Texas, Raquel holds a Honours Degree Cum Laude and Graduate Artist Certificate, both in music performance. Whilst studying in Texas under the tutelage of Dr. Susan Dubois, Raquel was employed by the university as a teaching assistant and was also a member of the university's graduate quartet. Upon completing her studies, Raquel has worked with various orchestras internationally and performed as a chamber musician and recitalist throughout Portugal, UK, Germany, Switzerland, South Africa, United States, China and Australia. In Brisbane, Raquel has been an active musician, performing among others in QSO, the QSO Chamber Players Series, Collusion, Southern Cross Soloists, Griffith Conservatorium Concert Series; and was a soloist with Brisbane Philharmonic and Corda Spiritus orchestras. Recently, Raquel performed in New York for Kim Kashkashian and has given recitals in the International Viola Conferences alongside the most renowned violists of her generation.
Michael Patrick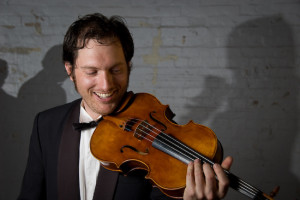 Born in Queensland, Michael completed his undergraduate studies at the Australian National University before continuing with postgraduate studies in viola performance at the Queensland Conservatorium of Music. Michael maintains a strong interest in many non-classical forms of music-making, and has studied Irish and Scottish fiddle in Tasmania, Ireland and the USA. Michael has performed all around Australia, overseas, is a recorded artist, and in 2002 received the Declan Affley Memorial Award for excellence in a young performer at the National Folk Festival. He performs frequently with the Canberra Symphony Orchestra and works as a freelance musician based in Brisbane. With his band Little Creatures, Michael performs regularly in the Brisbane gig scene. Michael plays a 2004 John D. Johnston viola.
Rebecca Seymour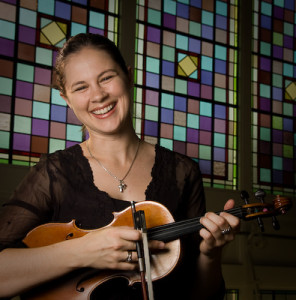 Rebecca is currently a violinist with The Queensland Symphony Orchestra. She graduated with honours from a Bachelor of Music (Performance) at the University of Queensland in 2002, and in 2005 was awarded her Master of Philosophy (Music Performance). Rebecca has had wide and varied experience playing and touring with a number of ensembles including The Queensland Symphony Orchestra, the Australian Youth Orchestra, the Queensland Youth Symphony and the Musica Europa World Youth Orchestra. She is a keen chamber musician, winning the 4MBS/MusicaViva Sid Page Memorial Prize with the Quintessential Quartet in 2005, and in 2008 completing a Winter Residency at The Banff Centre (Canada) as a member of The Elston Quartet.
Susanna Ling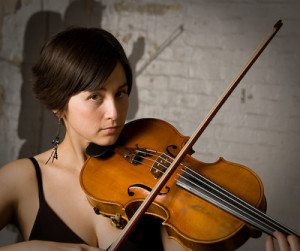 Since swapping from violin to viola at the age of 14, Susanna has played with the Queensland Youth Symphony (as Principal Viola) and the Australian Youth Orchestra, and has been on four European tours. For several years she has played regularly with the Queensland Symphony Orchestra and as is also a casual violist with the Melbourne Symphony Orchestra. In 2009 she appeared as a soloist with the Queensland Youth Symphony in their Concertos in the Old Museum concert. Susanna studied with Patricia Pollett at the University of Queensland, where she was Principal Viola of the university's Symphony Orchestra and winner of the Sleath Prize for solo performance. She received a University of Queensland Medal, graduating in 2008 with a Bachelor of Music Performance (Honours 1) and a Bachelor of Arts in Literature. More recently Susanna continued her studies in Germany at the Staatliche Hochschule fuer Musik und Darstellende Kunst Stuttgart with Andra Darzins, and has been a contract violist with the Badisches Staatstheater in Karlsruhe.
Jarrod Schindler
Jarrod Schindler holds a Bachelor of Music (Performance) with First Class Honours and a Graduate Diploma in Education from the University of Queensland. He was formerly Principal Piccolo with the Queensland Youth Symphony and director of its chamber music concert series. He toured internationally to Germany, France and Italy with the orchestra in 2010. Jarrod also held the position of Principal Flute with the Brisbane Philharmonic Orchestra until relocating in 2012. His solo engagements include appearances with the Brisbane Philharmonic Orchestra and the University of Queensland Symphony Orchestra.