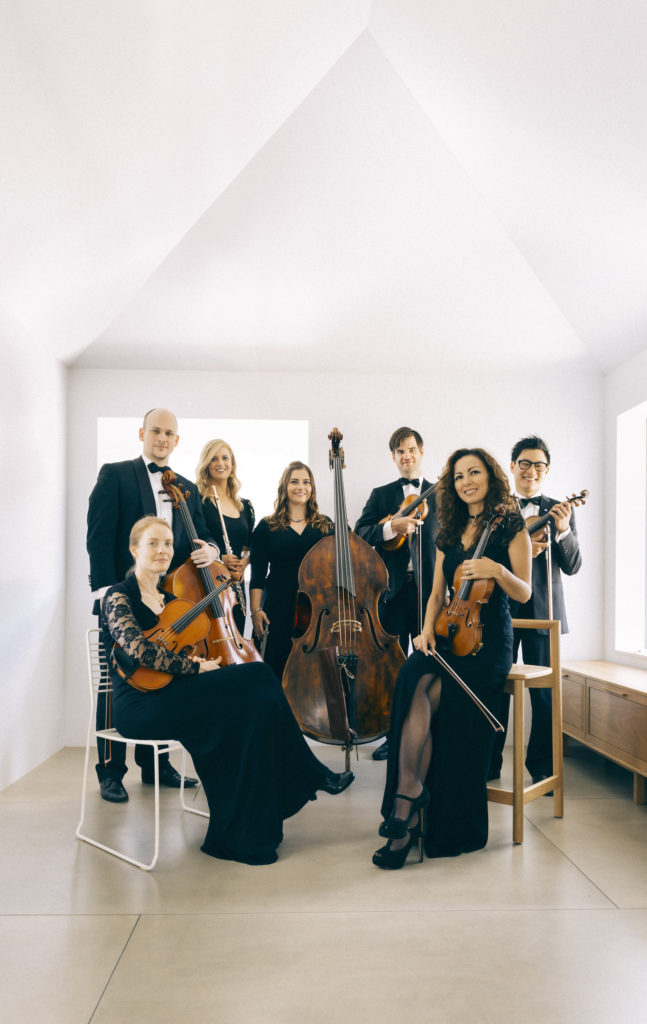 We are a group of dynamic, professional musicians based in Brisbane, and we're passionate about good music. Individually, we have played in many groups, from the Queensland Symphony Orchestra to Australian band The Cat Empire – and everything in between. Together, we play as a string quartet, providing beautiful music for any occasion.
While we play at many wedding ceremonies and receptions, we are also experienced in performing for dinner parties, corporate functions, fundraisers, birthday events, engagement celebrations, and even in corporate offices leading up to Christmas – just to add some cheer! Performing not only classical music, but contemporary music and jazz as well, our string quartet brings life and colour to any occasion.
Four Strings is run by the musicians themselves. Unlike many quartet agencies, which inflate their prices to cream huge profits from the hard work of their artists, Four Strings charges only a small administrative fee, and so pays the musicians well (as they deserve). In this way, we look after your interests and ours.
Our musicians come from diverse musical backgrounds, having performed all around the world and with a variety of artists, including:
The Queensland Symphony Orchestra
The Tasmanian Symphony Orchestra
The Melbourne Symphony Orchestra
The Australian Chamber Orchestra II
Sydney Sinfonia
The World Youth Orchestra
The Australian Youth Orchestra
The Queensland Youth Symphony
Nigel Kennedy
Luciano Pavarotti (Three Tenors)
Jose Carreras (Three Tenors)
The Whitlams
Paul Kelly
The Cat Empire
Air Supply
Roberta Flack
Diana Krall
The Beach Boys
In various groups, our musicians have also performed in the following venues:
Brisbane Riverstage
Queensland Performing Arts Complex Concert Hall
Brisbane Convention Centre Main Stage
Suncorp Stadium function rooms
Suncorp Piazza (Southbank)
Boondall Entertainment Centre
Brisbane City Hall
Sydney Opera House
Melbourne City Hall
The Sidney Myer Music Bowl
Blues and Roots Festival Mojo Tent (Byron Bay)
Paris Hotel des Invalides
Concertgebouw (Amsterdam)
Berlin Concerthaus